STORIES OF PEOPLE AND WINE
LOVE AND PASSION FOR WINE, UMBRIA AND ITALY.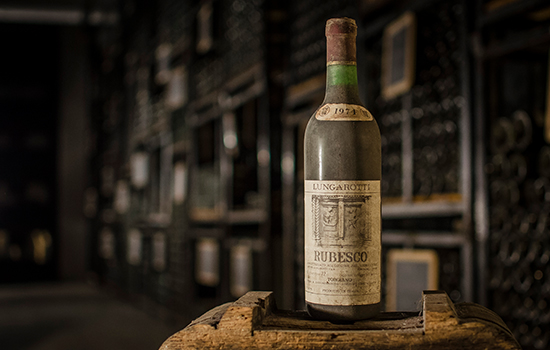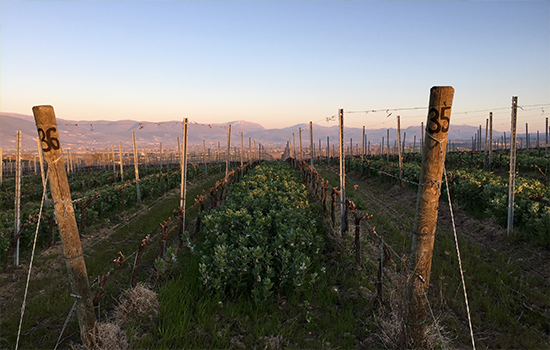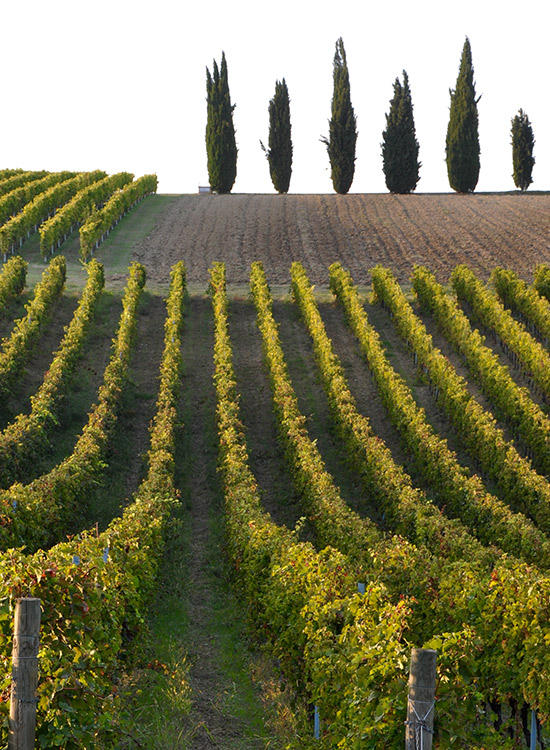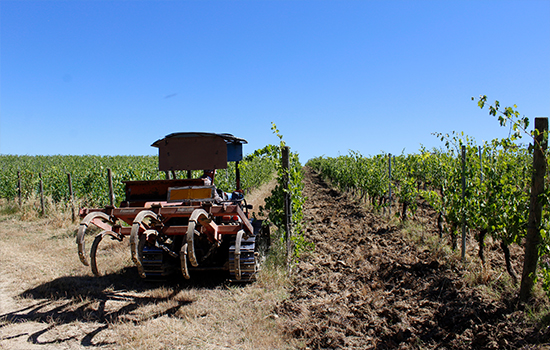 Lungarotti, a company that lives and interprets its land with a deliberately Umbrian identity. One of Italy's female-powered companies, headed by sisters Chiara Lungarotti and Teresa Severini, while the exquisitely cultural aspect, the Lungarotti Foundation, is represented by their mother Maria Grazia Marchetti. A brand that symbolizes Umbria, the company is renowned for the quality of its wines produced from vineyard to bottle using eco-friendly cultivation systems and profound attention to energetic and environmental awareness.
There are two wineries, one in Torgiano and one in Montefalco, in the heart of the region's two DOCG growing areas. In addition to these, the Lungarotti family has created parallel activities that are unique in their genre and interact in synergy with wine in the bond of wine-culture-hospitality, the three key words of the company.
Lungarotti is synonymous with culture: its two museums, one of Wine and one of Olive Oil are dedicated to the two products par excellence of Mediterranean culture and are supported by the activities of the Lungarotti Foundation. The company is also synonymous with hospitality, thanks to the Poggio alle Vigne Agriturismo. In a world that stresses the importance of creating a system, Lungarotti is exemplary, a proud personification of Italian Lifestyle.
A glance at the surroundings quickly explains the name of Poggio alle Vigne: vineyards and olive groves alternate in stately and orderly rows. A short white gravel road descends towards the left with olive trees on one side and a pergola on the other, arriving at a 17th-century farmhouse surrounded by a thick hedge of scented rosemary.
A lovely lawn shaded by large umbrella pines, olive trees, oleanders and sumptuous oak trees surrounds the house which has the authentic aura of its early days. Looking out over the natural terrace, the eye is almost lost in the vineyards before looking up again and finding the church-towers of Perugia.
When the slope of Il Poggio meets the wide plain running toward Torgiano, you will find Il Pometo, a separate farmhouse immersed in the San Rocco vineyards and surrounded by a lovely and unique orchard. All around are heirloom apple trees, like the ones that used to border the country roads, recovered as part of a programme to preserve the environmental heritage.
Next to the orchard is the pool, protected on one side by perfectly aligned vineyards. Il Pometo provides the pleasure of communal living that once characterized the countryside, in surroundings that offer elegant furnishings and attention to detail. All this is in the heart of the Torgiano vineyards.
The Montefalco estate is the perfect setting for wine weddings because it houses a villa with elegant architecture and a large party room ideal for events and receptions.
Lungarotti Società Agricola a.r.l.
Viale Giorgio Lungarotti, 2
06089 Torgiano (PG)
tel. (+39) 075.98.86.61
fax (+39) 075.98.86.650
www.lungarotti.it