SIX HUNDRED HECTARES CULTIVATED WITHOUT RUSHING
WE RESPECT THE LAND AND ITS RHYTHMS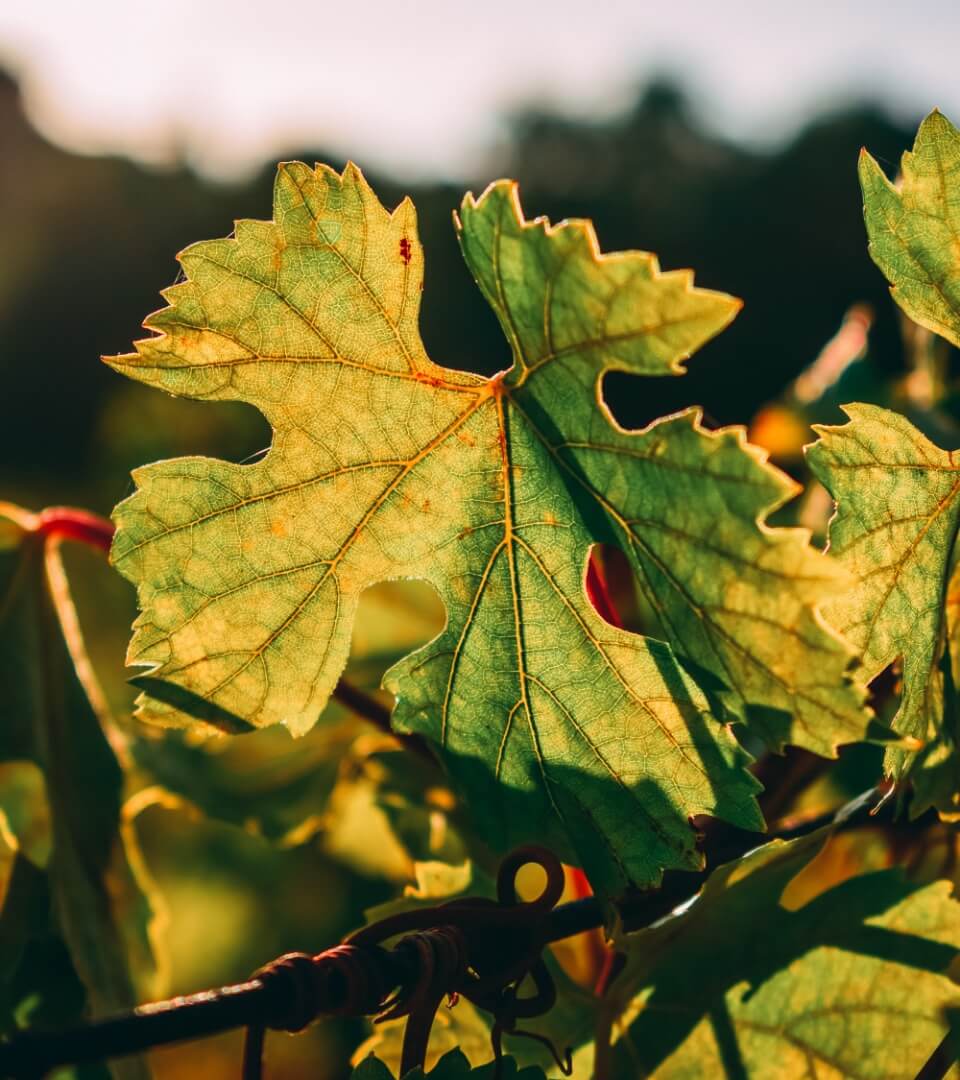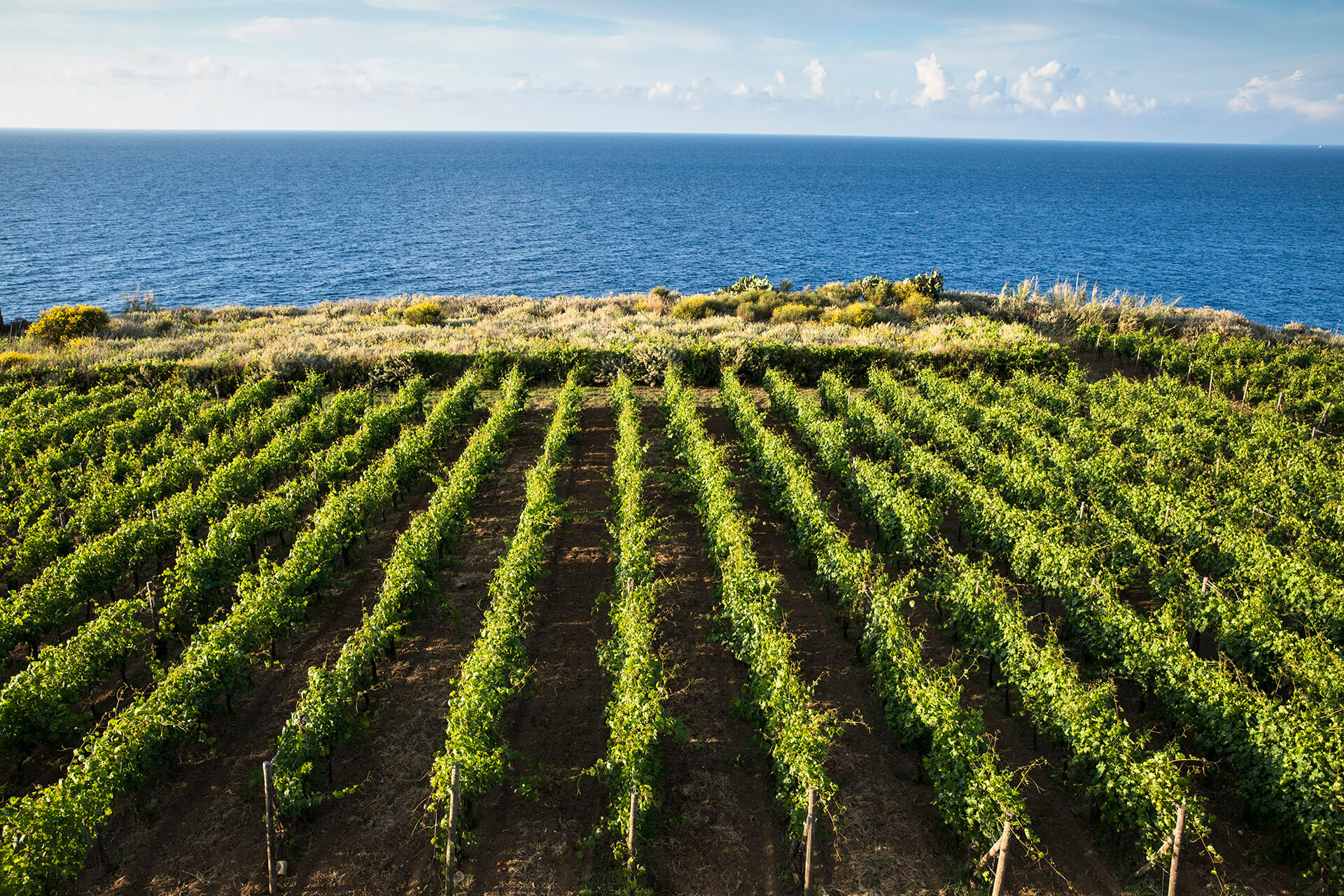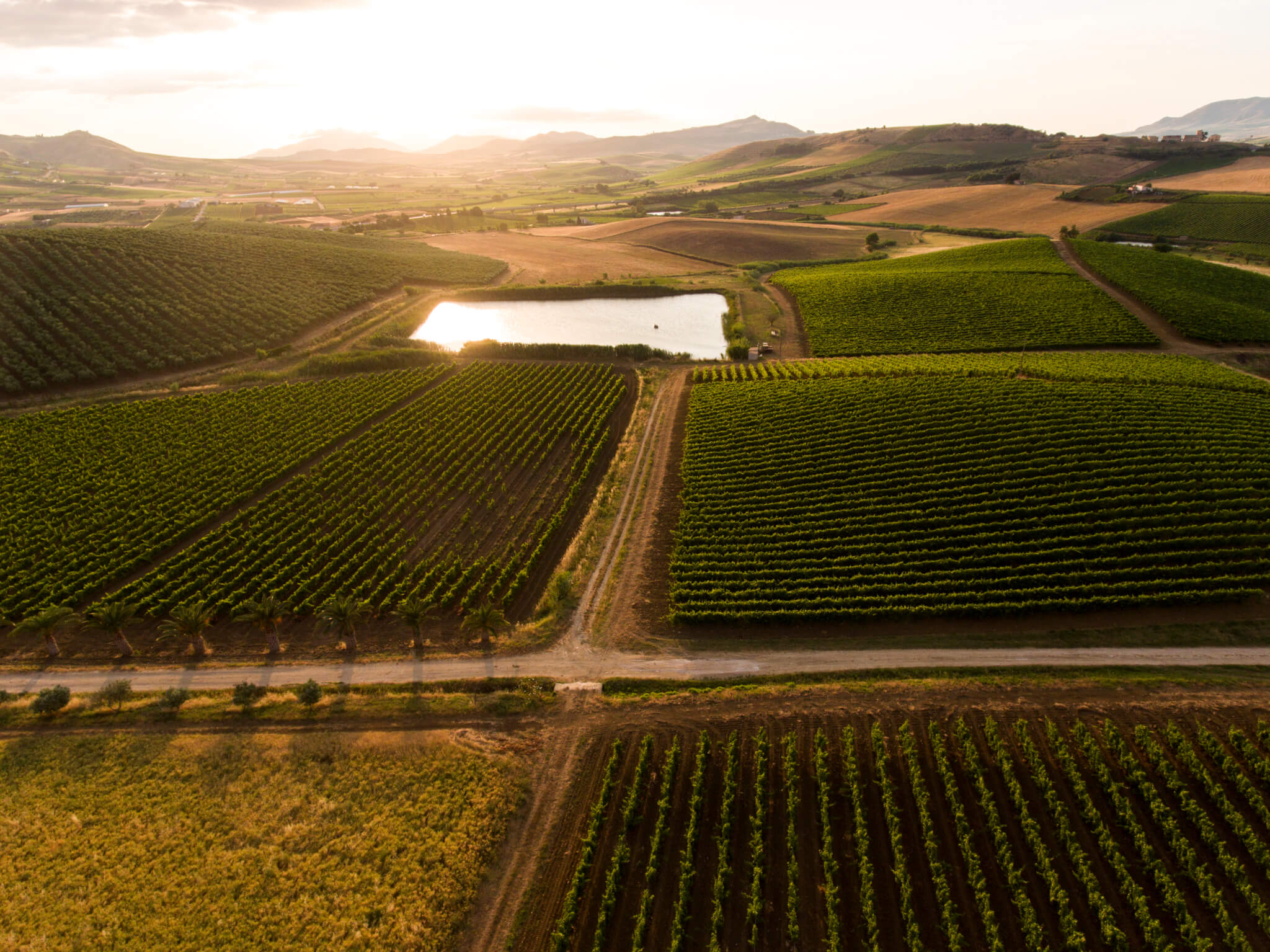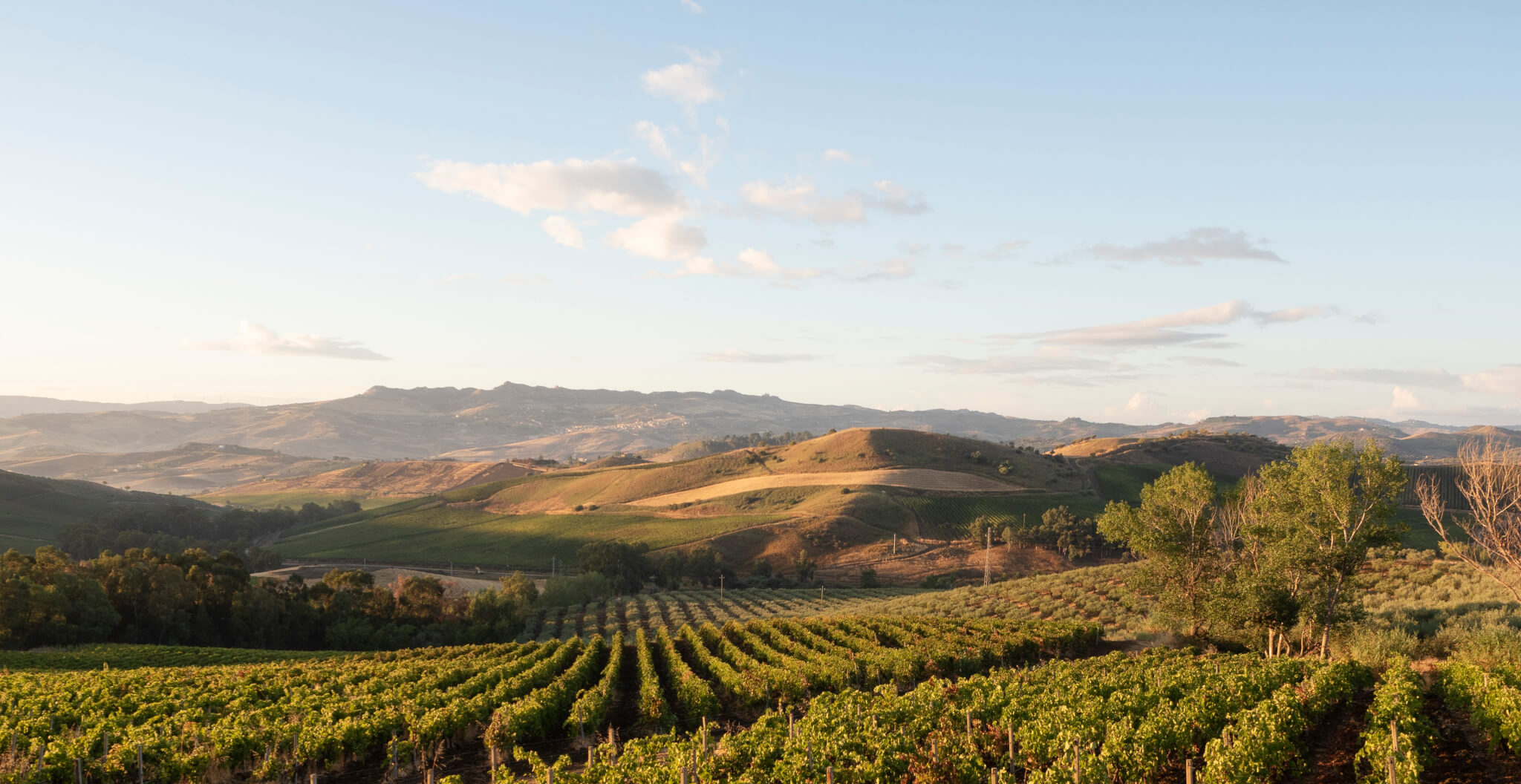 The Tasca Family has always cultivated its land with passion, attention for technological innovation and deep respect for the territory. Nestled in a landscape of rare beauty, at an altitude between 400 and 700 meters above sea level, the Regaleali Estate benefits naturally from the unique features of the local environment that determines the qualitative excellence of a wine. The microclimate is marked by the perfect balance between the sunlight, the presence of temperatures appropriate for the perfect ripening of the grapes and the day-night temperature range of more than 15°C providing for the preservation of the grapes' wealth of aromas. The estate's land covers more than 500 ha of that 400 are cultivated with vineyards and has a varied geological composition. It is an extremely versatile resource making possible the selection of the ideal variety of grapes to be planted. T
he grapevines are alternated with almond trees, expanses of wheat, oat, and groves of young and old olive trees. The sheep, an ancient and natural "weedkiller", give an excellent milk for the production of ricotta and cheeses that in Regaleali we garnish with an exquisite rosemary honey or with homemade marmalades. Plants of juniper, rosemary and eucalyptus grow around the reserves of rainwater flocked with wild ducks and grey herons during winter. Hunting is forbidden and after sunset it is easy to meet here and there hedgehogs, hares, wild rabbits and porcupines. In this context the contribution of man lies first in finding the right cultivation techniques and then in the running of the estate and winemaking.
Research and experimentation both in the vineyard and in the wine cellar are the expression of a trend aiming at total quality expressing itself in full in the products. The presence and interaction of various environmental, genetic and human resources, all bound together by a single word: love. This is the century – old production philosophy of the Tasca Family.
The Tasca d'Almerita estate is situated in the Sclafani countryside, between the provinces of Palermo and Caltanissetta, near the former stronghold of Regaleali: 1200 hectars of land were reduced to 500 following the agrarian reform in 1950.
The 400 vineyard hectars alternate between landscapes of almond trees and olive trees, and among this expanse are wheat, oat and eucalyptus plants, all f which paint a rural landscape of rare charm and beauty. It is a striking and unmistakable site, which enjoys a microclimate ideal for wine cultivation thanks to an altitude that varies between 400 to 750 meters and a temperature range that averages about 15°C (59°F) at night.
The careful safeguarding of the grapes aromatic properties, which give the wines a characteristic elegance and distinctiveness, is a result of a rather late maturation process, as well as careful wine selection and solid winemaking, practiced in this area since 1100.
Location
Located on the coast between the villages of Malfa and Santa Marina, it overlooks the lighthouse or faro from which it takes its name. Lush pockets of typical Mediterranean vegetation alternate with tall cliffs of dark volcanic rock that drop abruptly to the sea past vineyards and small white houses.
Rooms
The 18 rooms of the Capofaro Malvasia & Resort are clustered in 7 cottages built in the typical Aeolan style: flat roofs, white stucco walls, and columned terraces shaded by woven cane mats known as cannizzi.
Each room looks down across the vineyards to the sea, a beathtaking panorama, especially at sunset, when the distant islands of Panarea and Stromboli are bathed in pink. And depending on your need for space and privacy, you can choose your room between Standard, Superior and Delue without giving up the terrace overlooking the sea.
How to reach Capofaro
The best way to get to Salina is fly to Catania. The Resort can book a taxi from the airport to Milazzo. From there everyhour a hidrofoil departs to Santa Marina Salina.
Salina can be easily reached from Reggio Calabria, Palermo, Naples by ship and hidrofoil. Nearest airports are Reggio Calabria, Catania,Palermo and Naples.
The small port of Santa Marina in Salina also equipped for the mooring of private boats. On the island you can hire bikes, scooters and small cars.
Tasca d'Almerita
Via dei Fiori, 13
90129 Palermo (PA)
tel. (+39) 091.64.59.711
fax (+39) 091.42.67.03
www.tascadalmerita.it